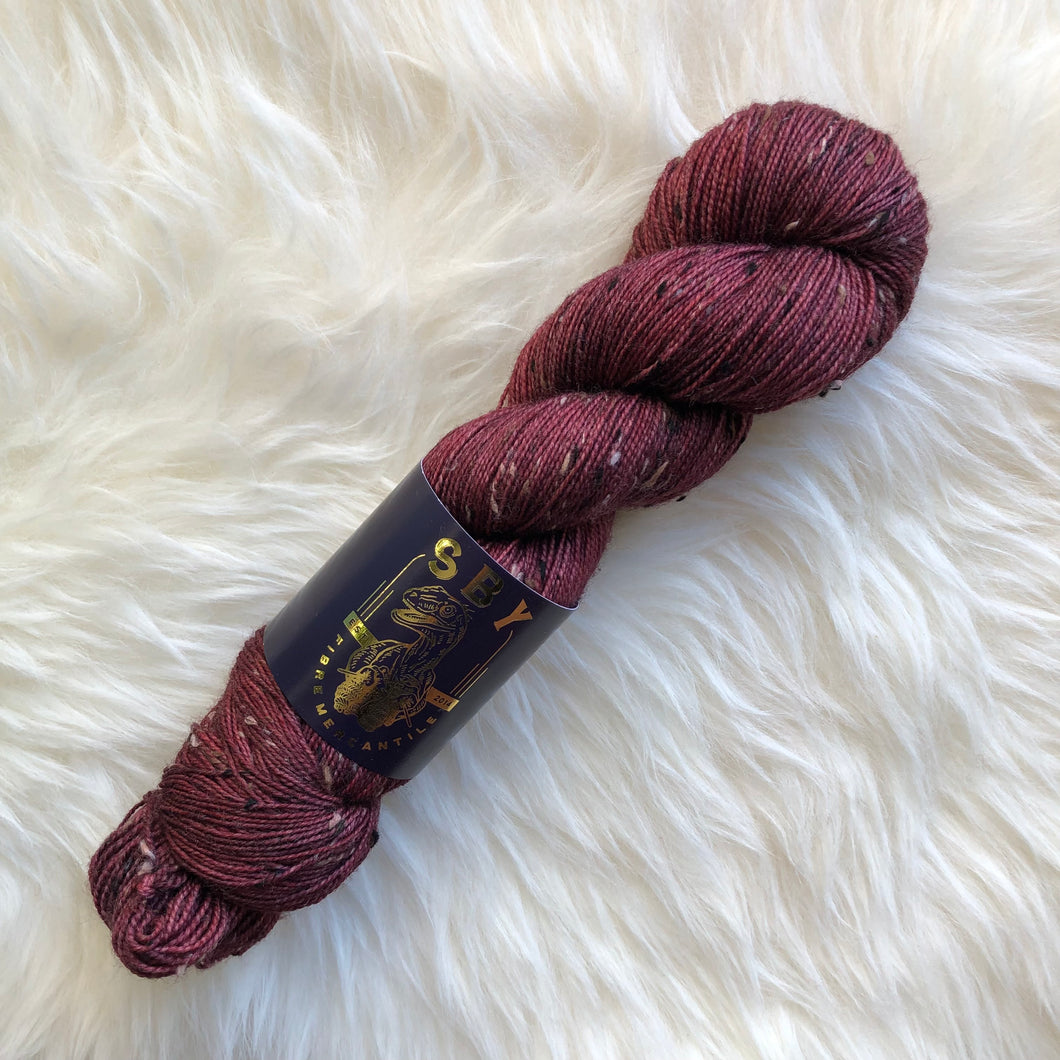 Tumnus Tweed BFL - Pardon My Pinot
Regular price $0.00 $34.00 Sale
The BFL Tumnus Tweed base is perfectly rustic in appearance with the soft velvety hand that BFL brings.  It just gets better and better.
85% Superwash BFL, 15% Donegal Nep
100gm / 437 yards per skein
Fingering / Sock Weight
***Dyed to Order orders will be dyed and shipped within three weeks 
We do our very best to represent the yarns and colours in our photos, however please note that these are all hand dyed in small batches and not all skeins are the same despite being from the same batch - please make sure to alternate rows between skeins of the same colour in larger projects.
Please note when soaking and washing your finished garments that due to the hand dyed nature of the yarns there may be some colour in the bath water only (no colour transfer will occur) - this is perfectly normal and expected for saturated colours.  This is true of all hand dyed yarns due to variations in water content despite our washing the yarns and fibres to clear running water in our studio.  Please make sure to swatch first to ensure your colours when mixing are compatible once washed.