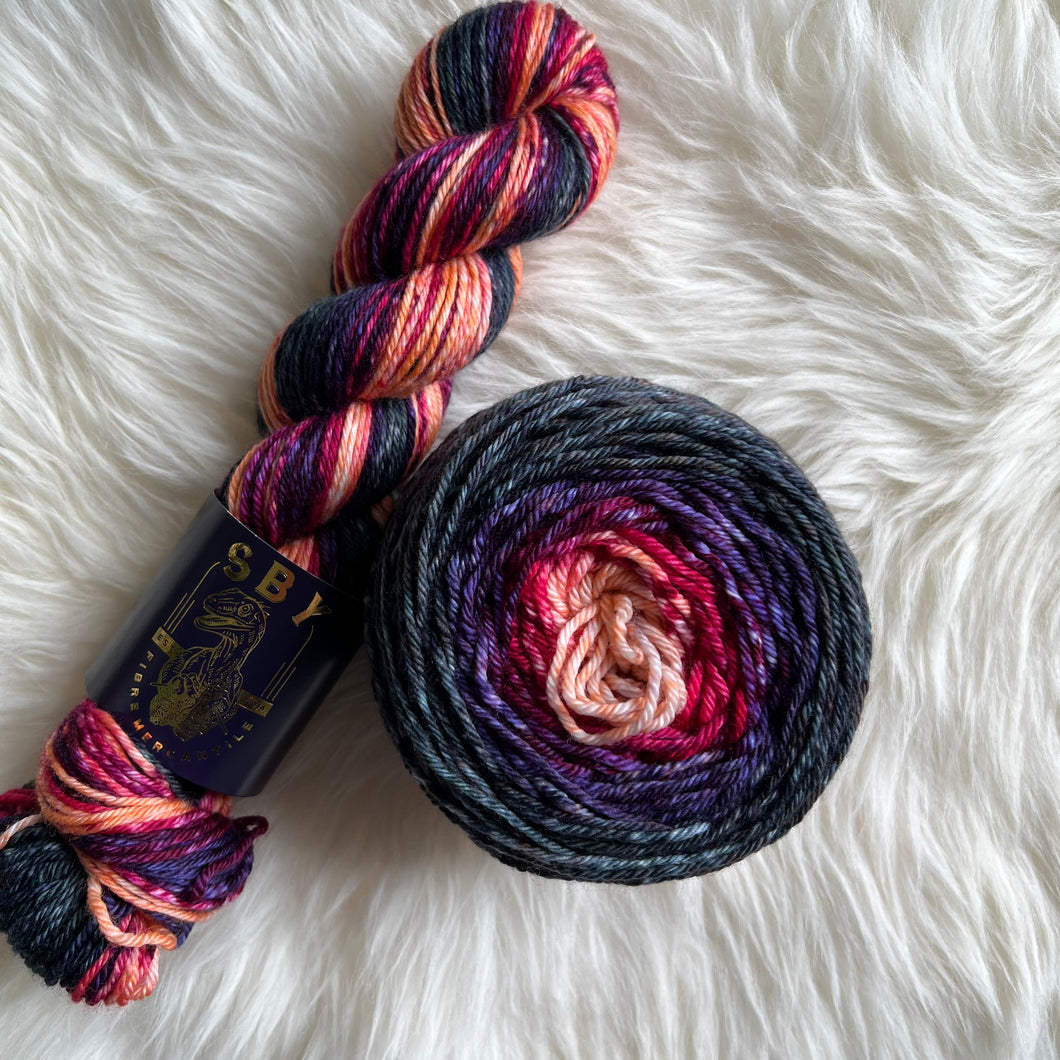 Deconstructed Fade Worsted - Stronger in the Broken Places
Regular price $0.00 $42.00 Sale
The Deconstructed Fade range is a self fading/gradient yarn line.
Please note these are all done individually by hand, tones and speckles vary by skein.
100% Superwash Merino  -  approx 100gm / approx 180 yards Worsted
We do our very best to represent the yarns and colours in our photos, however please note that these are all hand dyed in small batches and not all skeins are the same despite being from the same batch - please make sure to alternate rows between skeins of the same colour in larger projects.  Very rarely there will be a mill join in the skein.
Please note when soaking and washing your finished garments that due to the hand dyed nature of the yarns there may be some colour in the bath water only (no colour transfer will occur) - this is perfectly normal and expected for saturated colours.  This is true of all hand dyed yarns due to variations in water content despite our washing the yarns and fibres to clear running water in our studio.  Please make sure to swatch first to ensure your colours when mixing are compatible once washed.